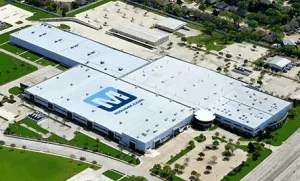 InterFET Corporation, a leading manufacturer and global supplier of Junction Field Effect Transistors (JFETs), announced an agreement to authorize Mouser Electronics as an InterFET distributor.
InterFET Corporation is one of the few semiconductor manufacturers continuing to release new JFET devices. The company has the largest product list of available standard JFETs in the industry. With many of our competitors exiting the JFET market or de-emphasizing JFETs, InterFET Corporation strives to increase its market share with the assistance of award-winning distributor Mouser Electronics.
Time to market is a driving force for our customers. Getting parts to our customers quickly for prototype development is key for their success. Stocked parts at Mouser with same-day delivery makes it easy for our customers.
By combining the unsurpassed customer service and world-class logistics of Mouser Electronics with the industry leading portfolio of JFETs from InterFET Corporation, the engineering community is more easily able to integrate their concepts into a generally available product.
Dan Roberts, President and CEO of InterFET concluded, "We are clearly the lowest noise and highest quality supplier based on the extensive testing done by our customers who were searching for the best products available. The world is still analog and JFETs are an excellent gateway to the digital world."