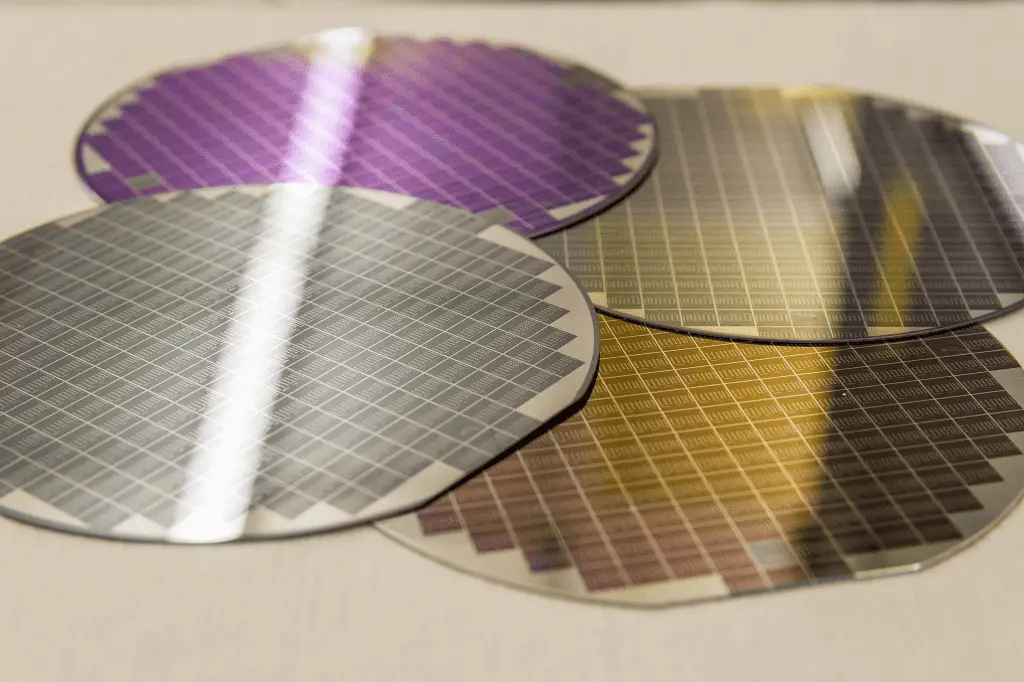 InterFET is dedicated to the JFET industry, providing comprehensive JFET solutions for standard and custom designs. Our commitment to legacy parts sets us apart, ensuring the long-term viability of your product or application. Check our cross-reference parts list or contact us directly for JFETs not produced by the original manufacturer. With a focus on meeting customer needs, we offer unique solutions and can even manufacture specific parts.
Choose InterFET for your JFET requirements, whether for audio applications or other purposes. Our wide range of JFETs are designed to enhance audio performance. We offer expert assistance with biasing, amplifier design, testing, and more. Count on InterFET for the best JFET input stage for your op amps based designs.
InterFET offers a comprehensive selection of JFET products, including N-channel, P-channel, dual, matched, and small signal JFETs. With high voltage, high frequency, low noise, and constant current capabilities, our JFETs cater to diverse specifications. We provide resources such as LTspice models and Spice model parameters for simulation purposes. Partner with InterFET to access top-quality JFETs and the necessary resources for your designs.
Contact us directly or through our manufacturer representative companies to experience the power of JFET solutions. InterFET Corporation is your trusted source for JFET expertise, exceptional customer service, and a comprehensive range of products. Let us assist you in harnessing the potential of JFET technology for your specific needs.
When searching for parts, make sure to omit the package suffix.
For example, when searching for an LSK389A, use the base part name (LSK389A) or the core part number (389 / 389A).
| REFERENCE PRODUCT | PRODUCT | PACKAGE | BVgss (min) V | Idss (min) mA | Idss (max) mA | Vgso (min) V | Vgso (max) V | Gm (min) mS | Ciss (max) pF | TYPE | CONFIG | MATCH TYPE |
| --- | --- | --- | --- | --- | --- | --- | --- | --- | --- | --- | --- | --- |
| 105 | IFN5432 | TO-52 | -25 | 150.00 | | -4.00 | -10.00 | | 60.00 | N-CH | SINGLE | Similar |
| 105 | IFN5433 | TO-52 | -25 | 100.00 | | -3.00 | -9.00 | | 60.00 | N-CH | SINGLE | Similar |
| 106 | IFN5432 | TO-52 | -25 | 150.00 | | -4.00 | -10.00 | | 60.00 | N-CH | SINGLE | Similar |
| 106 | IFN5433 | TO-52 | -25 | 100.00 | | -3.00 | -9.00 | | 60.00 | N-CH | SINGLE | Similar |
| 107 | IFN5434 | TO-52 | -25 | 30.00 | | -1.00 | -4.00 | | 60.00 | N-CH | SINGLE | Similar |
| 108 | J108 | TO-92 | -25 | 80.00 | | -3.00 | -10.00 | | 85.00 | N-CH | SINGLE | Similar |
| 109 | J109 | TO-92 | -25 | 40.00 | | -2.00 | -6.00 | | 85.00 | N-CH | SINGLE | Similar |
| 110 | J110 | TO-92 | -25 | 10.00 | | -0.50 | -4.00 | | 85.00 | N-CH | SINGLE | Similar |
| 110 | J110A | TO-92 | -25 | 10.00 | | -0.50 | -4.00 | | 85.00 | N-CH | SINGLE | Similar |
| 110A | SMPJ110A | SOT-23 | -25 | 10.00 | | -0.50 | -4.00 | | 85.00 | N-CH | SINGLE | Similar |
| 111 | J111 | TO-92 | -35 | 20.00 | | -3.00 | -10.00 | | 28.00 | N-CH | SINGLE | Similar |
| 111 | J111A | TO-92 | -40 | 30.00 | | -5.00 | -10.00 | | 12.00 | N-CH | SINGLE | Similar |
| 111 | PN3970 | TO-92 | -40 | 50.00 | 150.00 | -4.00 | -10.00 | | 25.00 | N-CH | SINGLE | Similar |
| 111 | PN4091 | TO-92 | -40 | 30.00 | | -4.00 | -10.00 | | 16.00 | N-CH | SINGLE | Similar |
| 111 | PN4391 | TO-92 | -40 | 50.00 | 150.00 | -4.00 | -10.00 | | 14.00 | N-CH | SINGLE | Similar |
| 111 | PN4856 | TO-92 | -40 | 50.00 | | -4.00 | -10.00 | | 18.00 | N-CH | SINGLE | Similar |
| 111 | PN4856A | TO-92 | -40 | 50.00 | | -4.00 | -10.00 | | 10.00 | N-CH | SINGLE | Similar |
| 111 | PN4859 | TO-92 | -30 | 50.00 | | -4.00 | -10.00 | | 18.00 | N-CH | SINGLE | Similar |
| 111 | PN4859A | TO-92 | -30 | 50.00 | | -4.00 | -10.00 | | 10.00 | N-CH | SINGLE | Similar |
| 111A | SMPJ111A | SOT-23 | -40 | 30.00 | | -5.00 | -10.00 | | 12.00 | N-CH | SINGLE | Similar |
| 112 | J112 | TO-92 | -35 | 5.00 | | -1.00 | -5.00 | | 28.00 | N-CH | SINGLE | Similar |
| 112 | J113A | TO-92 | -40 | 8.00 | | -1.00 | -5.00 | | 12.00 | N-CH | SINGLE | Similar |
| 112 | PN4093 | TO-92 | -40 | 8.00 | | -1.00 | -5.00 | | 16.00 | N-CH | SINGLE | Similar |
| 112 | PN4858 | TO-92 | -40 | 8.00 | 80.00 | -0.80 | -4.00 | | 18.00 | N-CH | SINGLE | Similar |
| 112 | PN4858A | TO-92 | -40 | 8.00 | 80.00 | -0.80 | -4.00 | | 10.00 | N-CH | SINGLE | Similar |