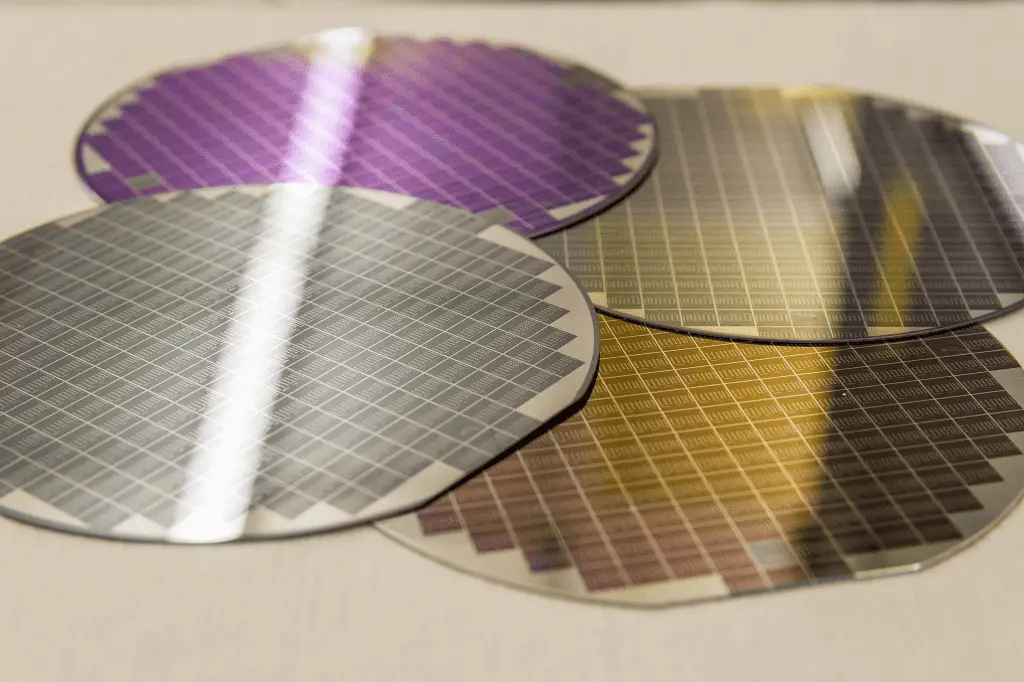 InterFET values legacy parts. While other manufacturers depart the JFET industry, InterFET remains committed to this market for the foreseeable future. We are
solely focused on JFET solutions
for both standard and custom designs. Check our cross reference parts list if you require a JFET which is not produced by the original manufacturer. Even if your part cross is not on our list, please
call us
and we will work with you to offer similar crosses or manufacture it for you. Providing unique solutions to meet our customers' needs accounts for more than half of our business.
InterFET concentrates primarily on the design and manufacture of the industry's most comprehensive range of discrete JFETs. Our long-term commitment to the JFET market ensures the long-term viability of your product or application. For any JFET requirements, please
Contact us
directly or contact your local
InterFET representative
or
distributor
.
When searching for parts, make sure to omit the package suffix.
For example, when searching for an LSK389A, use the base part name (LSK389A) or the core part number (389 / 389A).
| REFERENCE PRODUCT | PRODUCT | PACKAGE | BVgss (min) V | Idss (min) mA | Idss (max) mA | Vgso (min) V | Vgso (max) V | Gm (min) mS | Ciss (max) pF | TYPE | CONFIG | MATCH TYPE |
| --- | --- | --- | --- | --- | --- | --- | --- | --- | --- | --- | --- | --- |
| 105 | IFN5432 | TO-52 | -25 | 150.00 | | -4.00 | -10.00 | | 60.00 | N-CH | SINGLE | Similar |
| 105 | IFN5433 | TO-52 | -25 | 100.00 | | -3.00 | -9.00 | | 60.00 | N-CH | SINGLE | Similar |
| 106 | IFN5432 | TO-52 | -25 | 150.00 | | -4.00 | -10.00 | | 60.00 | N-CH | SINGLE | Similar |
| 106 | IFN5433 | TO-52 | -25 | 100.00 | | -3.00 | -9.00 | | 60.00 | N-CH | SINGLE | Similar |
| 107 | IFN5434 | TO-52 | -25 | 30.00 | | -1.00 | -4.00 | | 60.00 | N-CH | SINGLE | Similar |
| 108 | J108 | TO-92 | -25 | 80.00 | | -3.00 | -10.00 | | 85.00 | N-CH | SINGLE | Similar |
| 109 | J109 | TO-92 | -25 | 40.00 | | -2.00 | -6.00 | | 85.00 | N-CH | SINGLE | Similar |
| 110 | J110 | TO-92 | -25 | 10.00 | | -0.50 | -4.00 | | 85.00 | N-CH | SINGLE | Similar |
| 110 | J110A | TO-92 | -25 | 10.00 | | -0.50 | -4.00 | | 85.00 | N-CH | SINGLE | Similar |
| 110A | SMPJ110A | SOT-23 | -25 | 10.00 | | -0.50 | -4.00 | | 85.00 | N-CH | SINGLE | Similar |
| 111 | J111 | TO-92 | -35 | 20.00 | | -3.00 | -10.00 | | 28.00 | N-CH | SINGLE | Similar |
| 111 | J111A | TO-92 | -40 | 30.00 | | -5.00 | -10.00 | | 12.00 | N-CH | SINGLE | Similar |
| 111 | PN3970 | TO-92 | -40 | 50.00 | 150.00 | -4.00 | -10.00 | | 25.00 | N-CH | SINGLE | Similar |
| 111 | PN4091 | TO-92 | -40 | 30.00 | | -4.00 | -10.00 | | 16.00 | N-CH | SINGLE | Similar |
| 111 | PN4391 | TO-92 | -40 | 50.00 | 150.00 | -4.00 | -10.00 | | 14.00 | N-CH | SINGLE | Similar |
| 111 | PN4856 | TO-92 | -40 | 50.00 | | -4.00 | -10.00 | | 18.00 | N-CH | SINGLE | Similar |
| 111 | PN4856A | TO-92 | -40 | 50.00 | | -4.00 | -10.00 | | 10.00 | N-CH | SINGLE | Similar |
| 111 | PN4859 | TO-92 | -30 | 50.00 | | -4.00 | -10.00 | | 18.00 | N-CH | SINGLE | Similar |
| 111 | PN4859A | TO-92 | -30 | 50.00 | | -4.00 | -10.00 | | 10.00 | N-CH | SINGLE | Similar |
| 111A | SMPJ111A | SOT-23 | -40 | 30.00 | | -5.00 | -10.00 | | 12.00 | N-CH | SINGLE | Similar |
| 112 | J112 | TO-92 | -35 | 5.00 | | -1.00 | -5.00 | | 28.00 | N-CH | SINGLE | Similar |
| 112 | J113A | TO-92 | -40 | 8.00 | | -1.00 | -5.00 | | 12.00 | N-CH | SINGLE | Similar |
| 112 | PN4093 | TO-92 | -40 | 8.00 | | -1.00 | -5.00 | | 16.00 | N-CH | SINGLE | Similar |
| 112 | PN4858 | TO-92 | -40 | 8.00 | 80.00 | -0.80 | -4.00 | | 18.00 | N-CH | SINGLE | Similar |
| 112 | PN4858A | TO-92 | -40 | 8.00 | 80.00 | -0.80 | -4.00 | | 10.00 | N-CH | SINGLE | Similar |